The main goal of project time this week was to get our cooking show rolling. Students began by looking through the wide array of possible recipes that would help them create the molecular gastronomical masterpieces for their show. At first, our overambitious goal of making a different recipe for every student proved to be a little overwhelming which made us step back a little bit. After taking a breath, we decided to tackle one recipe at a time while documenting the chemistry that occurred while cooking. To help us with this, we created a chart that will document each recipe we complete. This chart will help students understand and verbalize the science behind the cooking which they will have to explain in the cooking show.
1
2
3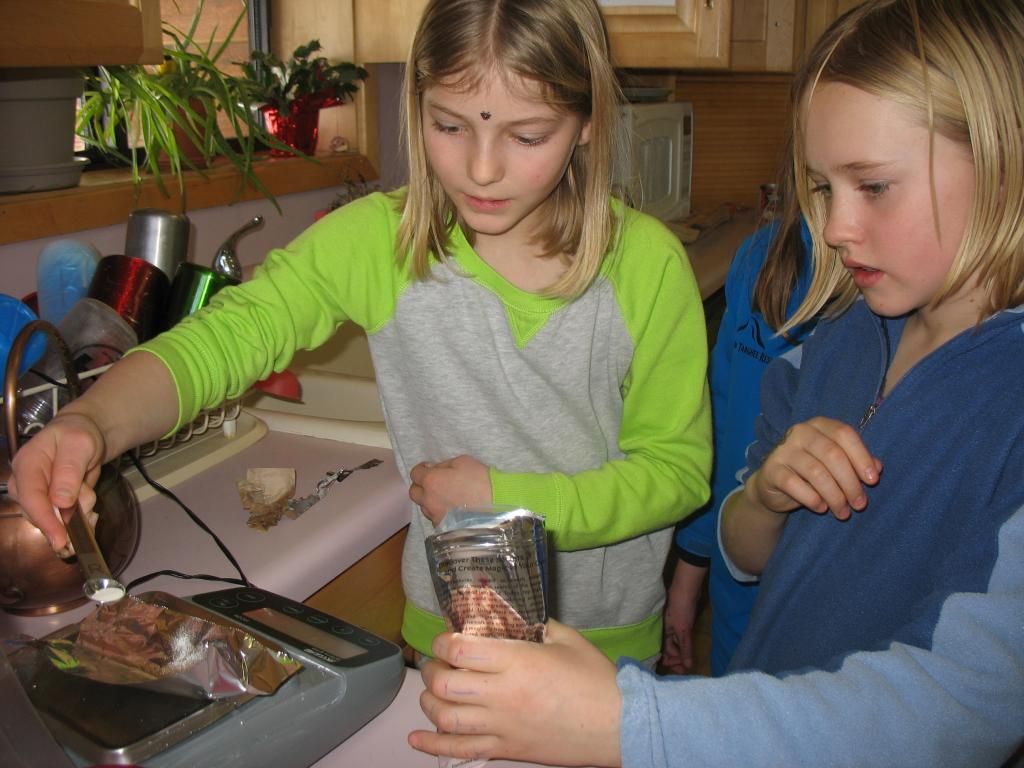 4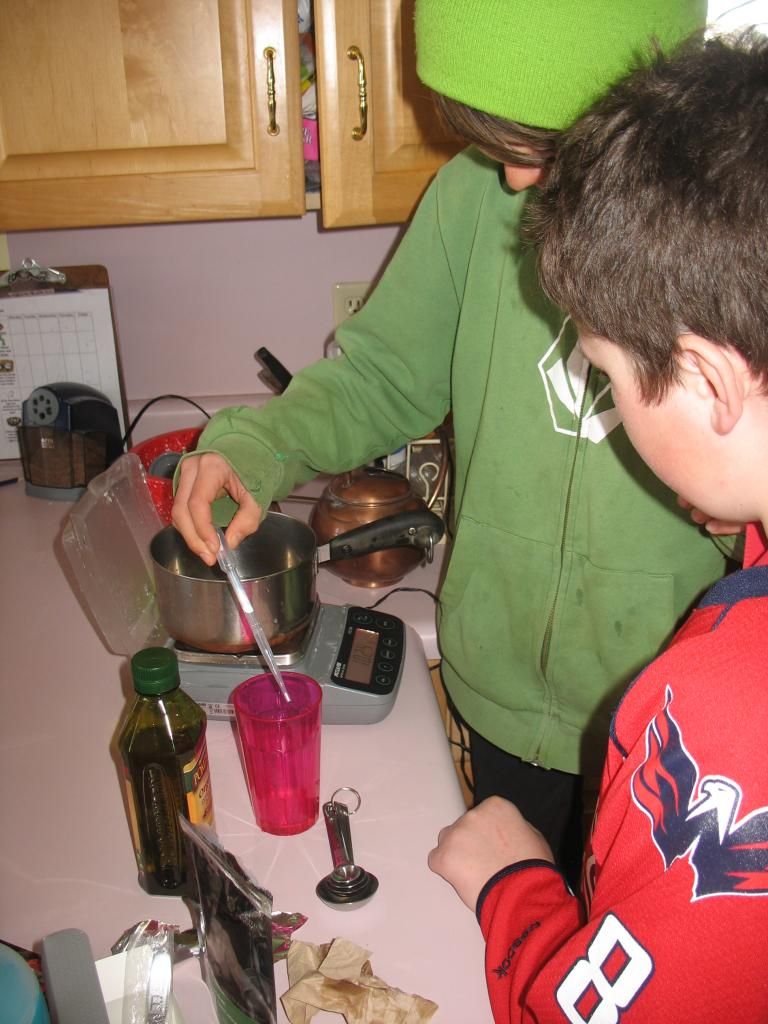 Photo explainations: 1- Owen experiment with how gases react when they are heated and cool. 2 - Students research different recipes for possible meals. 3 - Emma and Skylar measure Xanthan Gum to make olive oil jelly. 4 - Orion and Lon carefully measure water for the olive oil jelly recipe.
The next step of actualizing our project occurred when we created the outline for our project. Check out what we created:
Cooking Show Format
I. Host Introduction
A. Host introduces the overall concept of the cooking show
1. This will be written by groups to be given to whomever is the host
B. Host introduces the chefs
II. Chef Bios
A. As chefs pose, a narrator (possibly the host) reads the biographies of the chefs.
1. Pictures of the chef will also be flashed during the bio
2. These bios are fake – students need to write these ahead of time
III. Introduction to Judges
A. Host introduces Judges (will be adults)
IV. Host introduces the first round of cooking
A. Appetizers
B. Ingredients introduced
V. Cooking
A. Chefs begin cooking
B. Camera crew will shoot each person cooking separately to make sure they get all possible shots
C. Cooking will be spliced with chef interviews
1. Interviews will basically be shot after the cooking is finished
2. Narration of what happened while cooking
VI. Judging
A. Host will bring out each dish one at a time
1. As host brings dish out they will read a description of the dish to the judges.
a. description to be written by chef
B. Judges taste each dish
1. Judges comment on dish after tasting it
2. Rate dish on scale of 1-10
C. Grades of dishes aren't announced to chefs
VII. Round 2 of cooking = dessert
A. repeat step V and VI
VIII. Judges announce best overall chef